Pear Blossom Farms News
Details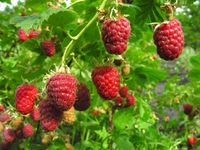 An old TV commercial used to say about a wine making company that it would "sell no wine, before it's time." One of our newest products is one we have actually worked on for nearly 20 years, because it's tough to get just right. We have made the best peach and apricot syrups for a long time, and they are among our most popular offerings – incredible not only on pancakes and waffles, but also on ice cream. But our desire to add a world-class syrup made from fresh home-grown raspberries has taken a long time to perfect.
You see, of all the small fruits, raspberries have the shortest "shelf life." They will decay in just a few hours at room temperature. Beyond going soft, raspberries also change color within hours of picking, their beautiful bright red color fading quickly – as it does in any jelly, jam, or syrup made from them.
Details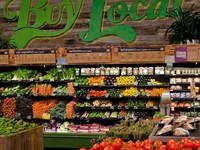 Several of the most important trends in grocery shopping for 2016 point precisely toward companies like Pear Blossom Farms.
A veteran supermarket analyst named John Karolefski, founder of a website called GroceryStories.com, says the customers ordering food products online "ranks among the top trends in grocery shopping for 2016." He also mentions product sampling and nutritional tours as ways more companies are luring customers to their stores and markets. Pear Blossom Farms has been participating in both – since before we knew it was a national trend.
"The top trends for 2016 indicate that traditional shopping patterns are changing," says Karolefski. "Look for grocers to get creative and enliven what has been a mundane chore." In fact, the popularity of roadside markets, farmer's markets, and on-farm stores like ours has been so significant that even national chain stores are trying to get in on it. So major grocers are starting to open smaller stores to cater to the tastes of more discerning customers who have tired of the giant supermarkets with miles of shelf space and acres of concrete floors.