Details

Category: Pear Blossom News
Published: Tuesday, May 31 2016
Written by Greg Walcher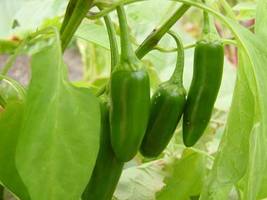 Occasionally someone tasting Dad's Jalapeño Sauces for the first time will say something like, "Wow - that'll clear your sinuses!"
They may intend that as a joke, but in fact it is one of the most prized properties of capsaicin, the substance that gives chili peppers their "heat." In fact, there are several very effective capsaicin-based sinus-clearing nasal sprays now on the market – all approved by the FDA. That's because its medicinal qualities have been known for centuries, and in more recent years scientifically proven. Today, capsaicin is regularly used to treat not only sinus problems, but also headaches, pain, inflammation, gastric problems, and more.
Christopher Columbus actually discovered chili peppers (which are uniquely American native plants), growing in the Caribbean islands. It was he who named their fruits "peppers" (remember, black pepper was the highly prized spice in his time). Chili was the Aztec word for the plants, added a century later by explorers of Mexico. But Columbus's crew learned right away that they felt better after eating chili peppers, and the ship's doctor made a good living ever after using chili peppers as medical treatments for a wide variety of ailments. The jalapeño peppers used in Dad's sauces also have more than 3½ times more Vitamin C than oranges; they are also high in Vitamin A and lots of other good things.